Regular price
$112.00 USD
Regular price
Sale price
$112.00 USD
Unit price
per
Sale
Sold out
Introducing our Hand-Woven Handmade Evil Eye Needle Punch Kimono: A Unique Fusion of Local Turkish Fabric, Handmade Needle Punch, and the Protective Power of the Evil Eye
Elevate your style with our Hand-Woven Kimono Doubleface, a work of art that beautifully combines tradition, craftsmanship, and a touch of mystique. Crafted from local Turkish fabric, adorned with handmade needle punch detailing, and featuring the powerful symbol of the Evil Eye, this kimono is not just a fashion statement; it's a talisman of protection and style.
Doubleface Elegance: Our Hand-Woven Kimono is a piece of wearable art with dual personalities. Reversible in design, it offers two captivating faces, each possessing its own unique textures and patterns. This kimono is as versatile as it is stunning.

Local Turkish Fabric: This kimono proudly carries the heritage of Turkish textiles. The fabric is not just a material; it's a testament to the rich traditions and craftsmanship of the region.

Handmade Needle Punch: Meticulous and lovingly crafted by our artisans, the intricate needle punch details add depth and character to the fabric. Every stitch is a testament to their dedication and skill.

Evil Eye Protection: Embrace the protective power of the Evil Eye, a symbol deeply rooted in Turkish culture. It's believed to ward off negative energies and bring good fortune. This kimono is both fashionable and meaningful.
Why You'll Love It:
Unique & Symbolic: This kimono isn't just a garment; it's a symbol of protection, allowing you to wear a piece of Turkish culture with pride.

Exceptional Quality: You'll feel the exceptional quality with every touch and wear. The craftsmanship and fabric quality ensure longevity and comfort.

Versatile Style: Perfect for special occasions or everyday elegance, the double-face design lets you express your style in multiple ways.

Meaningful Fashion: By wearing this kimono, you not only embrace a luxurious fashion statement but also carry the protective aura of the Evil Eye with you.
Add a touch of Turkish elegance and protective symbolism to your wardrobe with our Hand-Woven Kimono Doubleface, featuring local Turkish fabric, handmade needle punch, and the power of the Evil Eye. It's a fusion of tradition, craftsmanship, and mystique, waiting for you to embrace its beauty and meaning.
This kimono is not just about style; it's about style with intention. Embrace it today and make a statement that's both beautiful and protective.
Shipping & Returns

Shipping

Fast global delivery is available for all orders. Shipping fee is calculated at the checkout.

Orders may take up to 3 days to process and a total of 15 days to reach to your delivery address as soon as they're shipped.

The buyer is responsible of any cross-border fees, taxes and customs.

Returns

All items are returnable within 30 days of purchase. In case of return, please include a copy of your order invoice with the package. Return shipping fees are to be paid by the buyer.

Before returning an item please contact us first and proceed as advised.
Share
View full details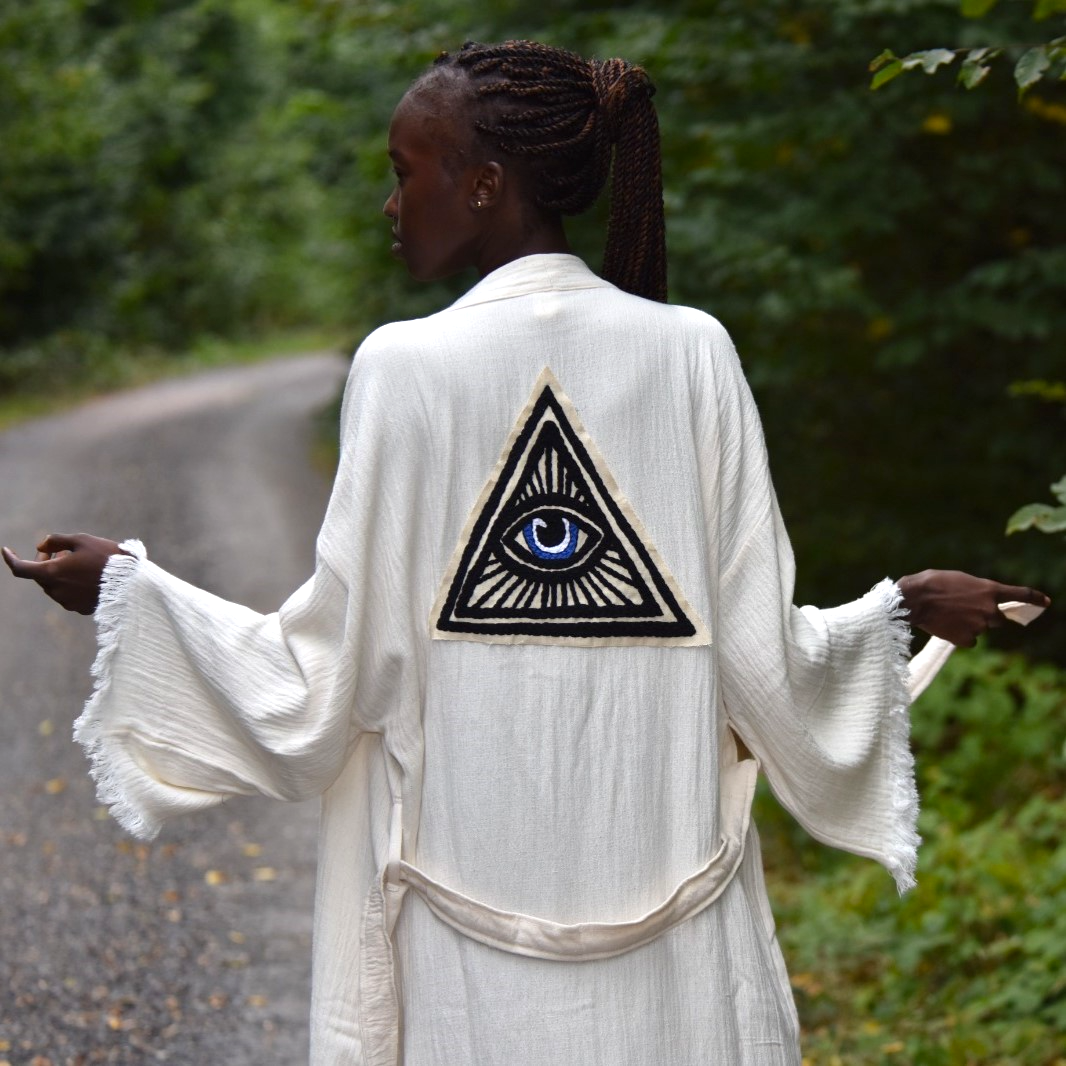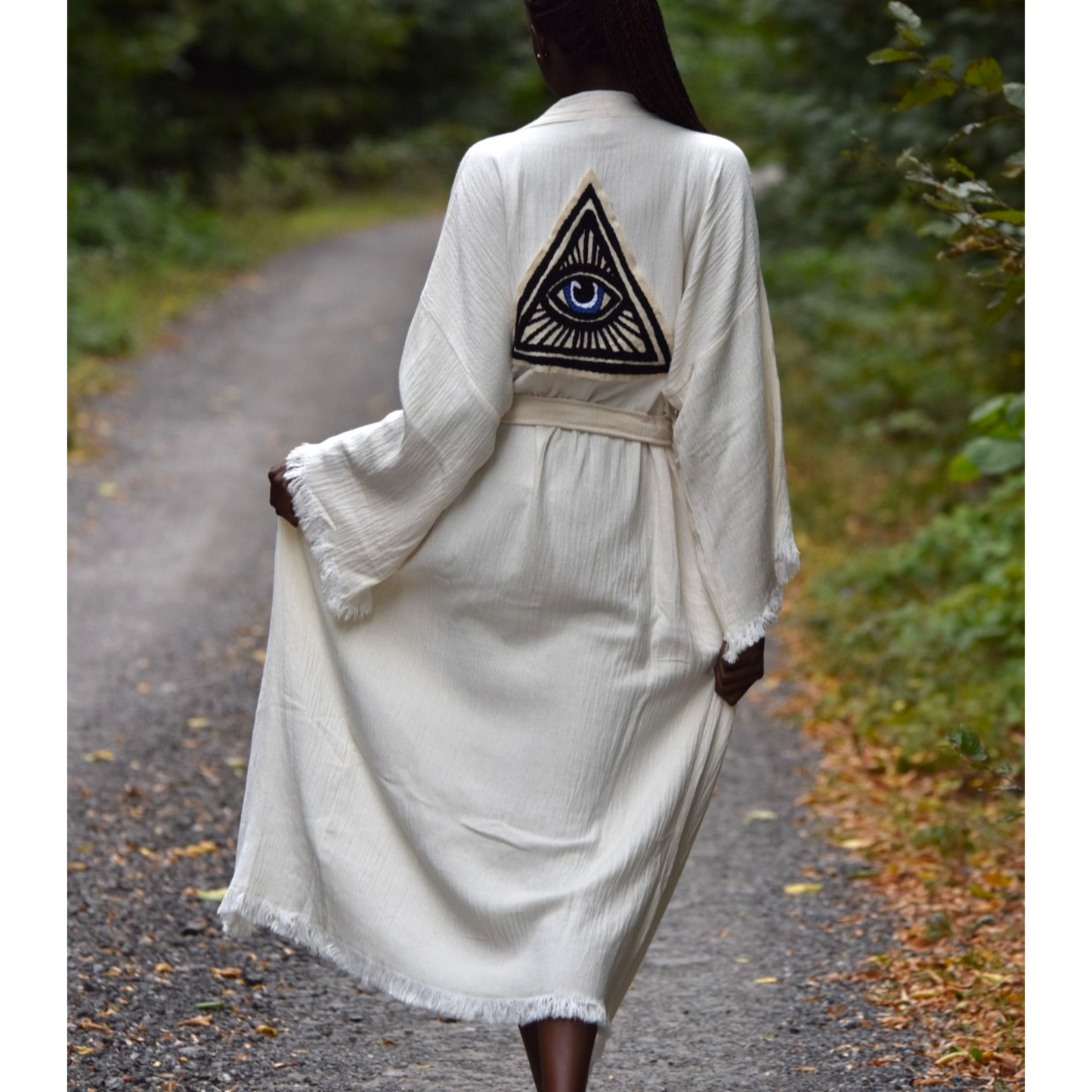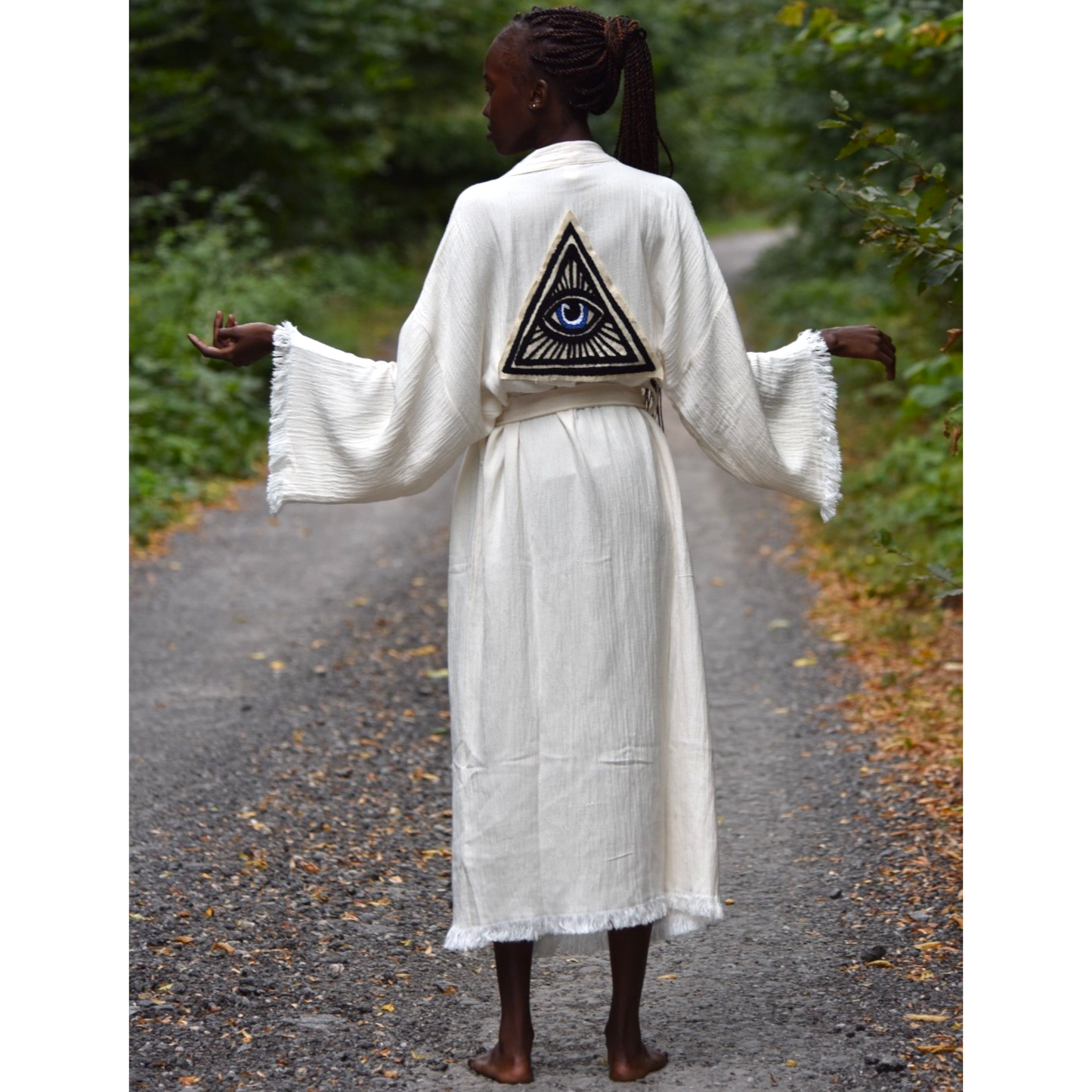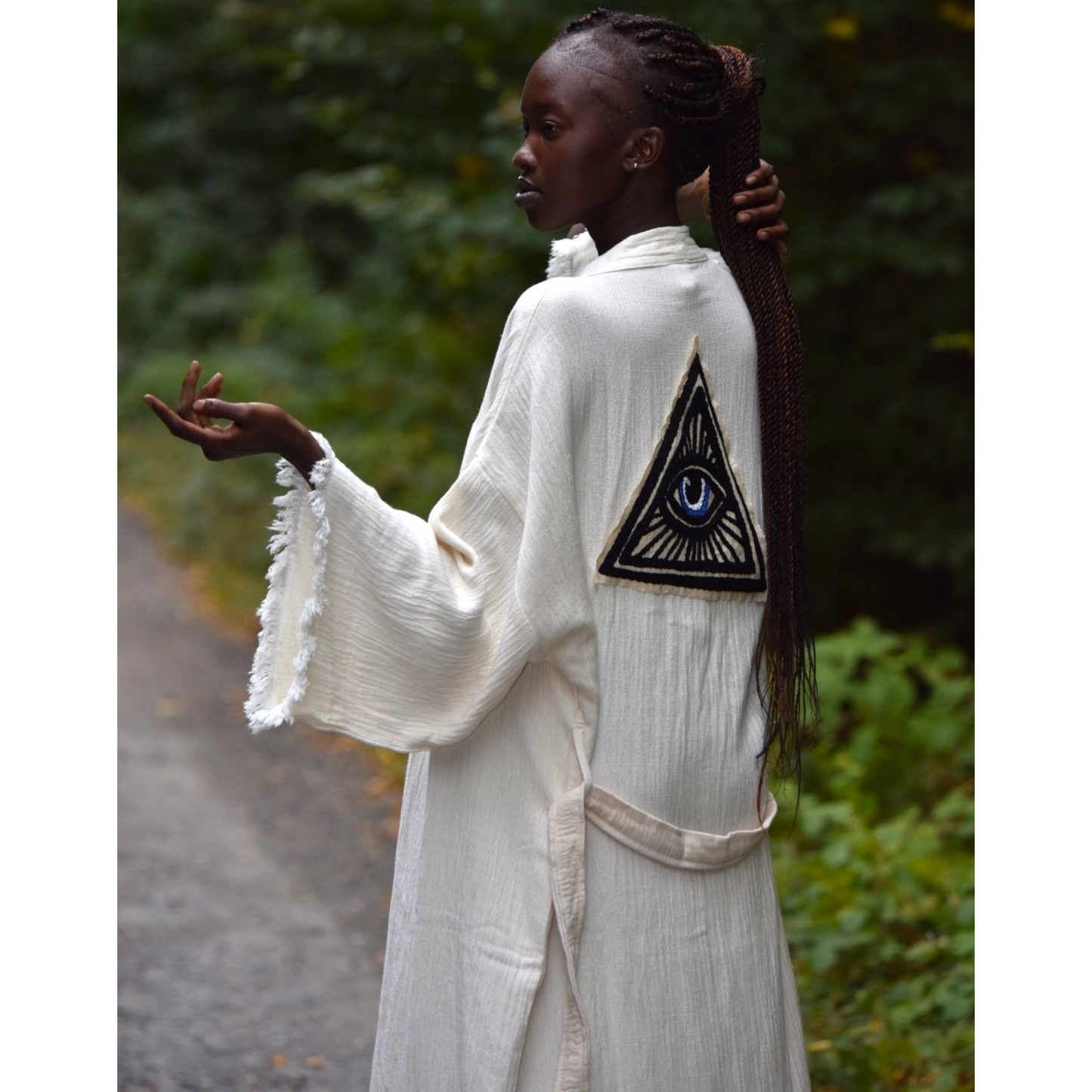 SOME OF THE HIGHLIGHTS
Special silk products compiled from various regions of Anatolia, authentically woven items, kaftans, pashminas, rare cloths, mohair, wool, bath accessories, bathrobes, and towels.
Shop Our Collectıon