Regular price
$120.00 USD
Regular price
Sale price
$120.00 USD
Unit price
per
Sale
Sold out
Introducing a Rare Piece of Turkish Bath Culture: Handmade, Hand-Embroidered, and Copper-Crafted Turkish Hammam Kildanlik:
Discover the timeless allure of our exquisite product, a rare piece of Turkish Bath culture that captures the essence of tradition, craftsmanship, and artistry. Handmade with care and adorned with intricate hand embroidery, this piece is not just an item; it's a testament to the rich heritage of Turkish bath culture.
Key Features:
100% Copper Craftsmanship: Crafted entirely from pure copper, our product exudes a natural elegance. Copper's durability and distinctive allure make it an ideal material, adding both strength and beauty to this exceptional piece.

Tin Plated for Elegance: Tin plating elevates the aesthetics of our creation, offering a radiant, polished finish that catches the eye. This tin-plated copper vessel is more than just a functional item; it's a work of art.

Tradition Meets Functionality: In the ancient Turkish bath culture, this copper container was traditionally used as a vessel to store combs, pouches, soaps, and various bath essentials. Each item, lovingly hand-embroidered, brings the charm and practicality of this tradition to life.

Aesthetic Marvel: While rooted in historical utility, these copper containers have transcended their original purpose. Nowadays, they are cherished primarily for their decorative value. Placed as a centerpiece in your home, they add an air of sophistication and cultural significance to any space.
Why Choose Our Turkish Bath Copper Container?
Cultural Heritage: Owning one of these handcrafted, hand-embroidered copper containers means owning a piece of Turkish bath culture, a heritage that spans centuries.

Quality and Uniqueness: Each container is a unique piece of art, meticulously hand-embroidered and crafted to perfection. Its quality and rarity make it a true collector's item.

Timeless Elegance: Whether you choose to display it as a decorative piece or use it as an embodiment of Turkish tradition, our copper container will become an enduring part of your home decor.
Elevate your living space with the beauty of Turkish heritage and craftsmanship. Our product is more than a decorative item; it's a story, a culture, and a piece of art that will leave an indelible mark on your home.
Shipping & Returns

Shipping

Fast global delivery is available for all orders. Shipping fee is calculated at the checkout.

Orders may take up to 3 days to process and a total of 15 days to reach to your delivery address as soon as they're shipped.

The buyer is responsible of any cross-border fees, taxes and customs.

Returns

All items are returnable within 30 days of purchase. In case of return, please include a copy of your order invoice with the package. Return shipping fees are to be paid by the buyer.

Before returning an item please contact us first and proceed as advised.
Share
View full details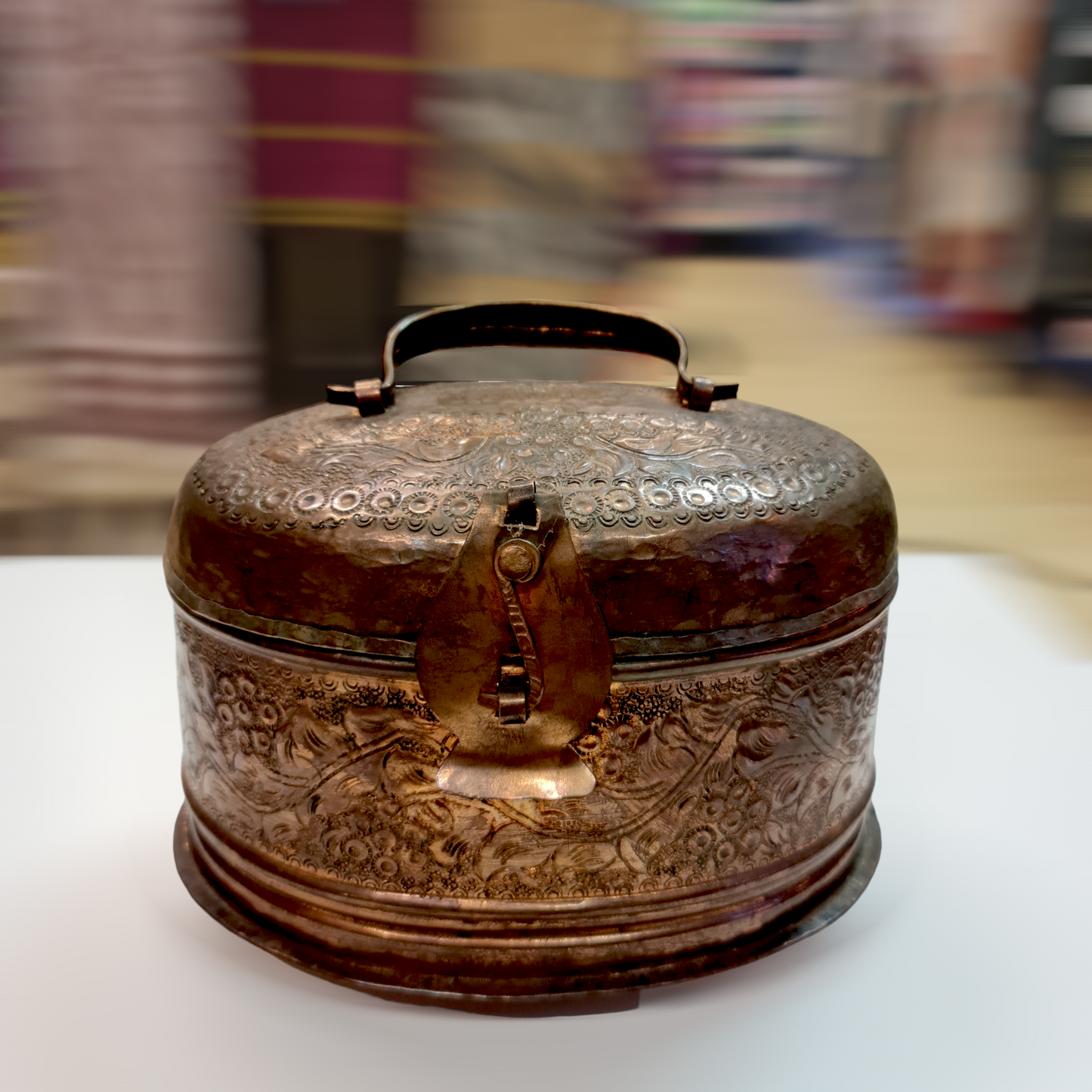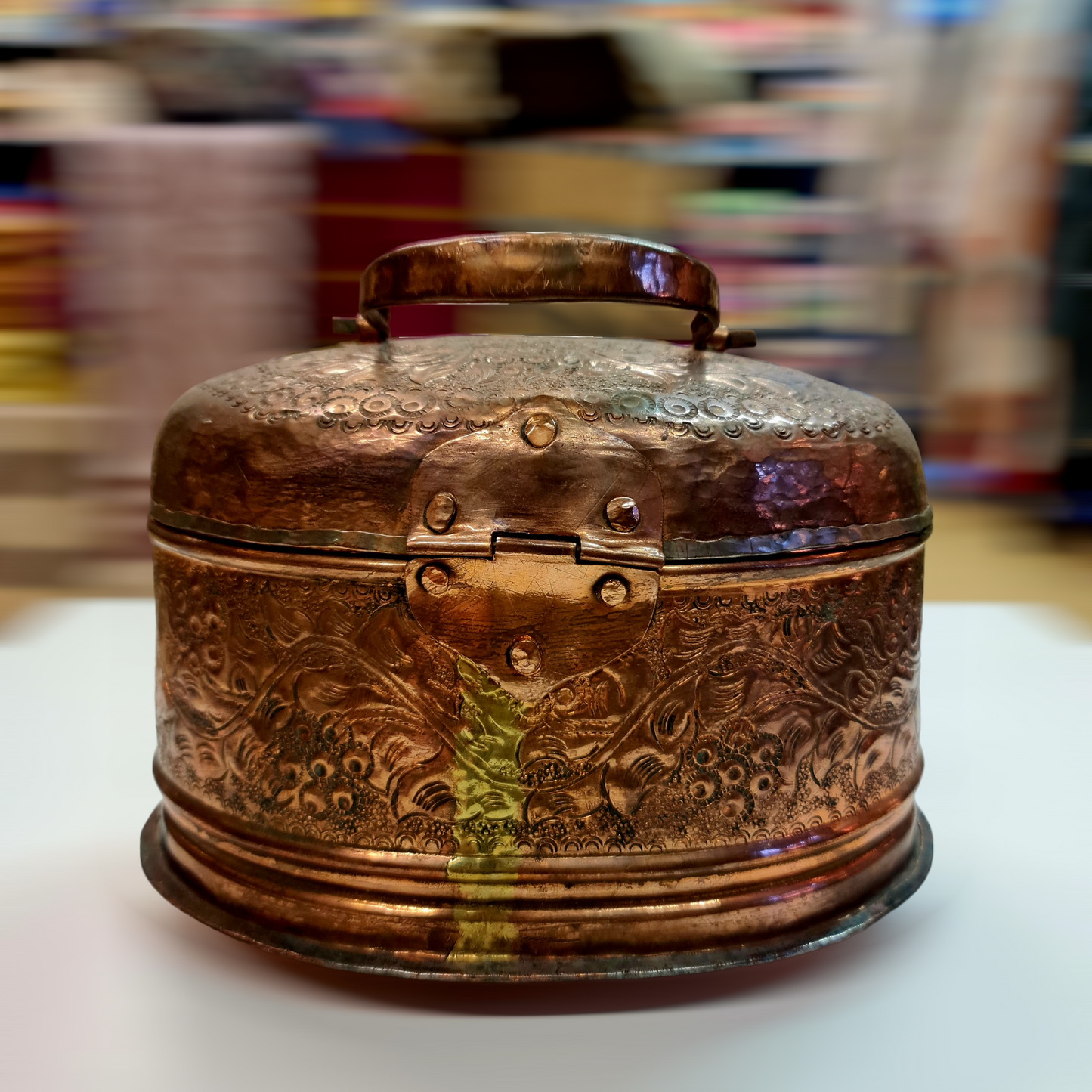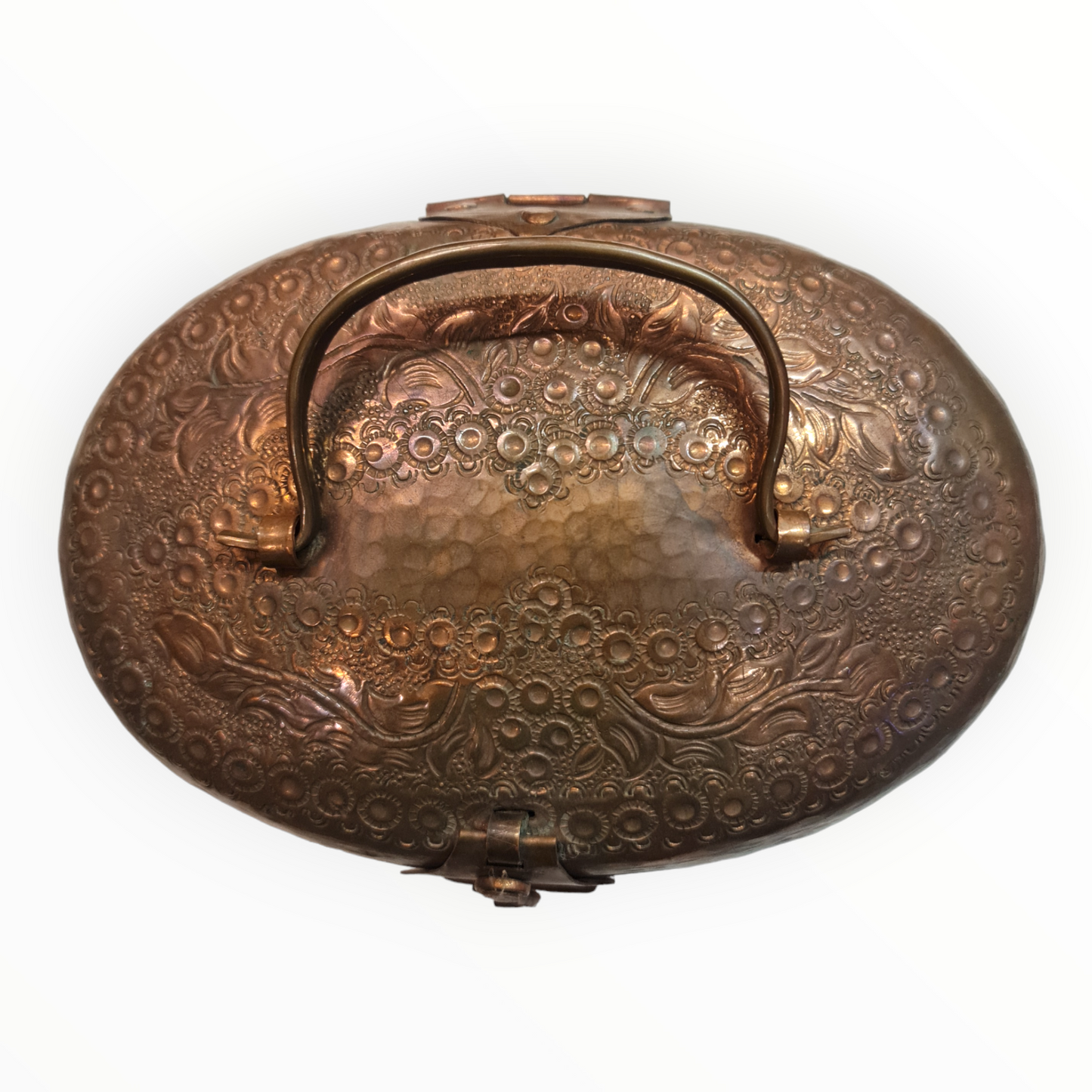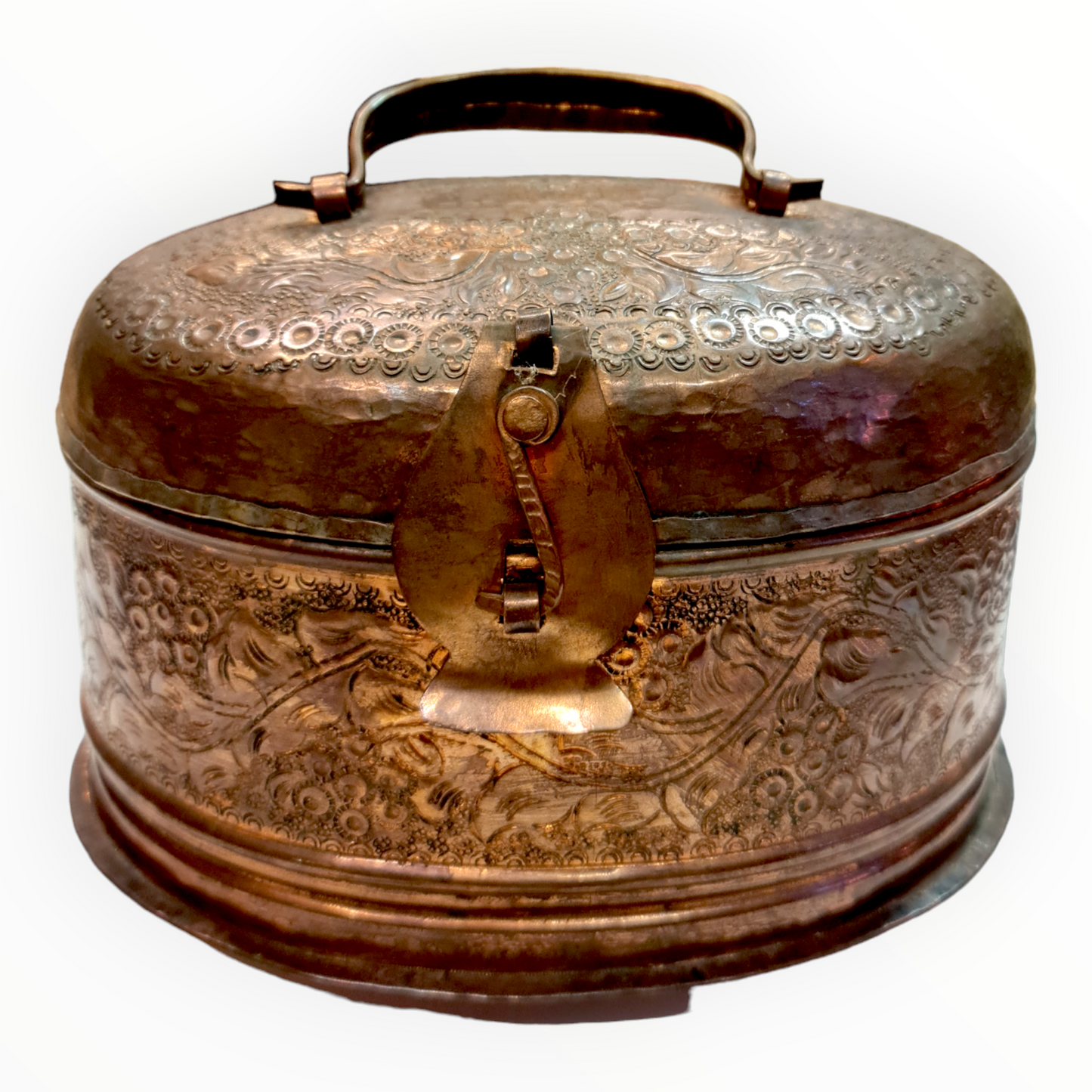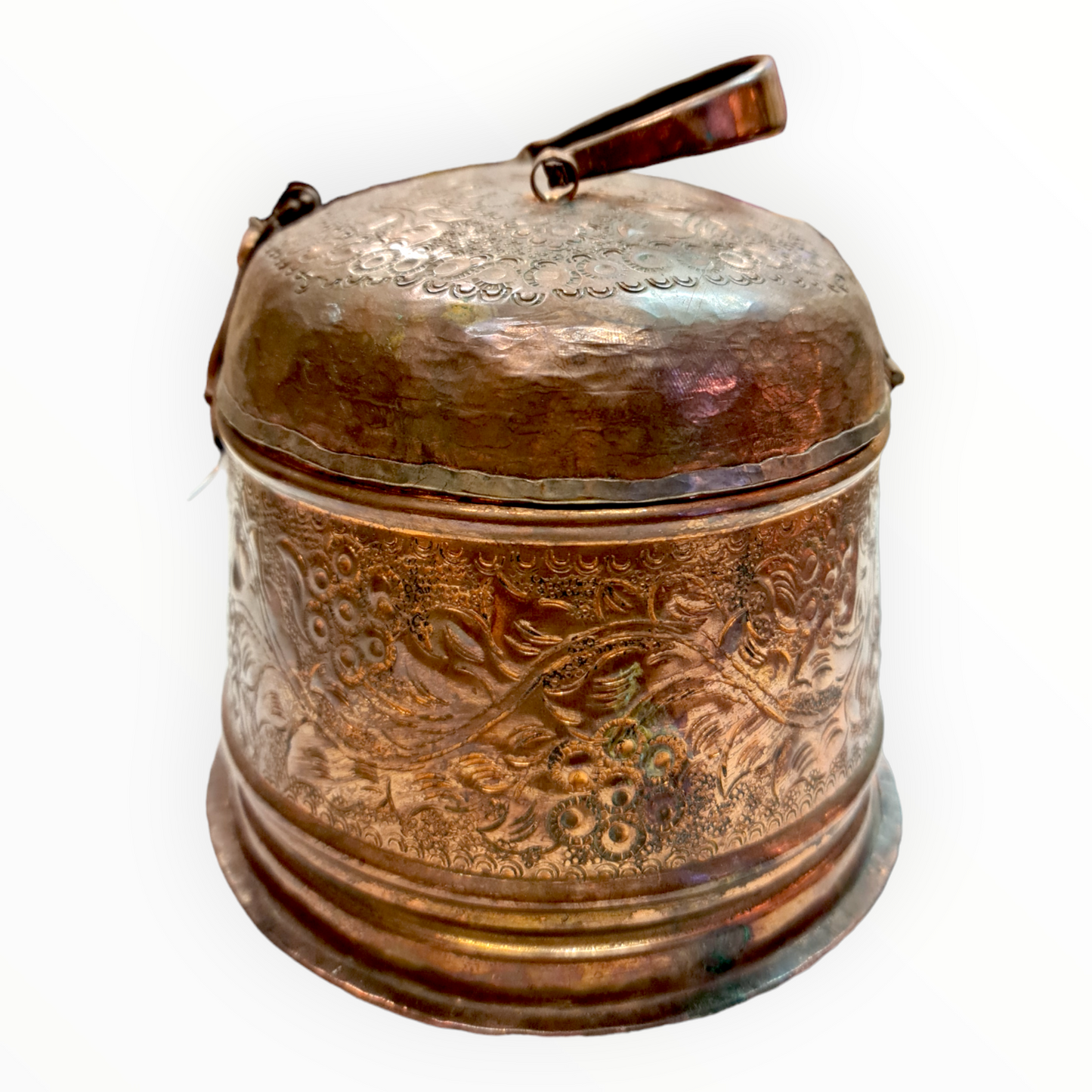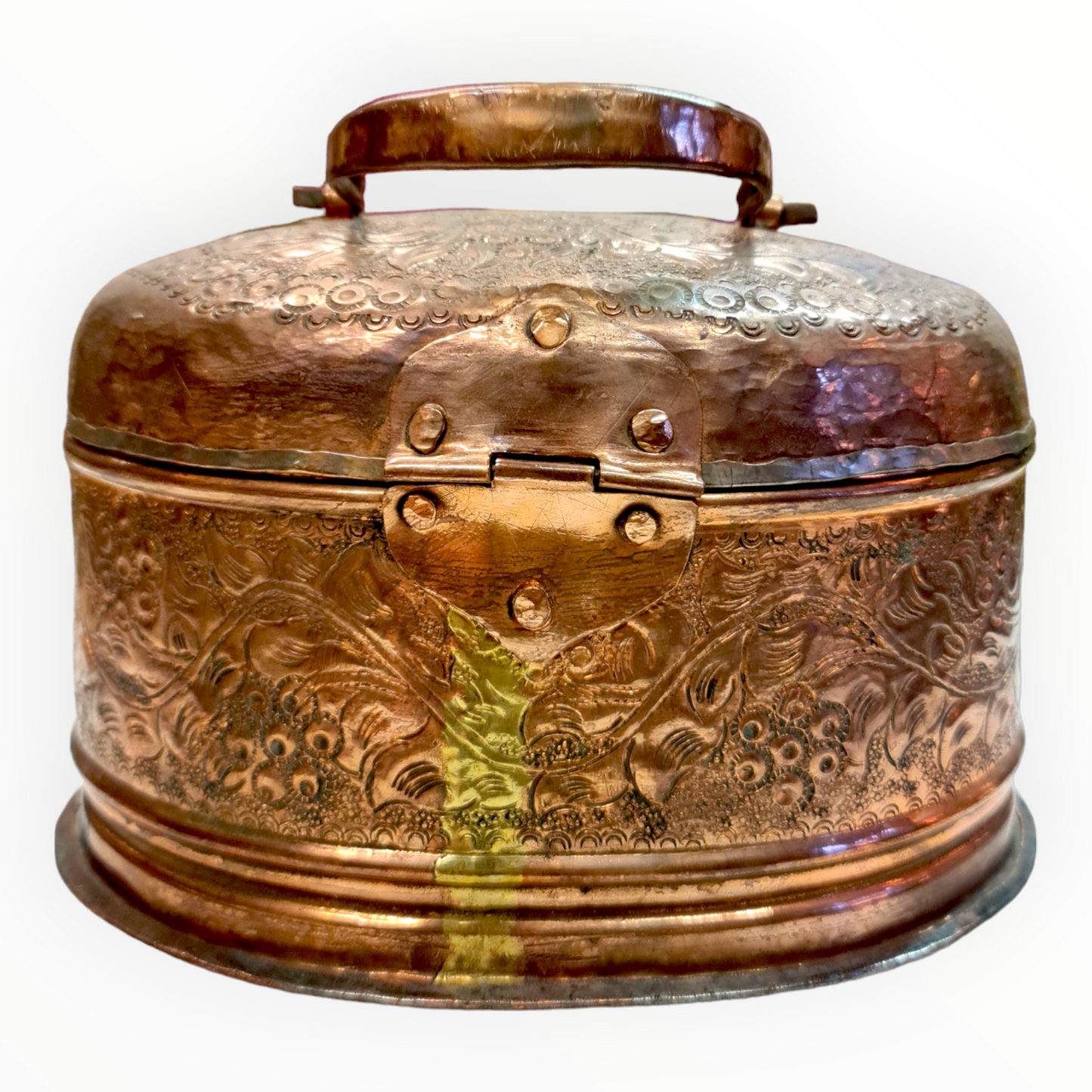 SOME OF THE HIGHLIGHTS
Special silk products compiled from various regions of Anatolia, authentically woven items, kaftans, pashminas, rare cloths, mohair, wool, bath accessories, bathrobes, and towels.
Shop Our Collectıon